About Us
About Arc Pick up Service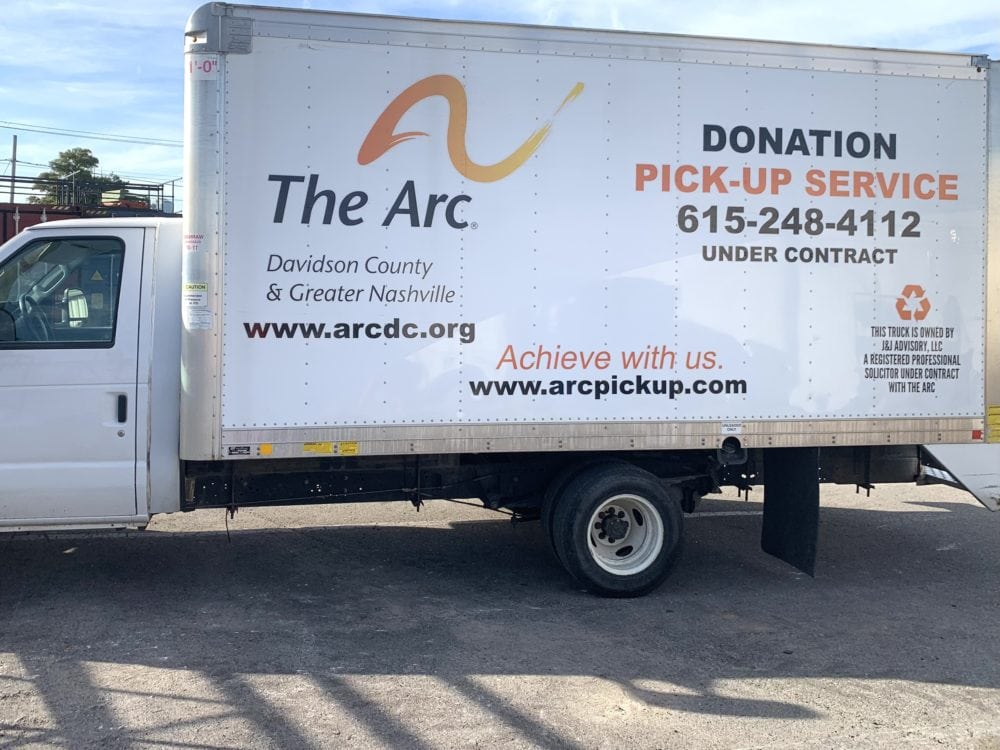 Transform Lives with Your Donations
Clean out those closets!  Brighten up that basement! Get your garage cleaned out!  Call us!  We're here to help!
Call the Arc Pick Up Service to donate your gently used clothes, tools, dishes, books, games, bikes, skateboards, and garden gnomes to the Arc of Davidson County.  Your items will be sold to local thrift stores for resale. The proceeds are used to support the Arc's services for people with developmental disabilities and their families.  We'll greet you with a smile and make the donation process easy.  Give us a call today to schedule your next pickup at (615) 248-4112 or [email protected].
Having a yard sale at your church, school, or other organization?  Don't forget to call the Arc to arrange for pick-up of your unsold items.  We will be happy to arrange a pick up after your sale ends.
Partnering with Arc of Davidson County and Greater Nashville, we pride ourselves on making a real difference in the community. Every item you donate and every purchase made in the local thrift stores directly supports the vital services offered by arcdc.org. These services have a profound impact on people with developmental disabilities and their families in the Davidson County area. Your donations don't just declutter your space; they empower, educate, and enrich the lives of many in our community. Explore more about how your contribution is making a change at arcdc.org.